How a single stakeholder list boosts program success
Newsletter September 2022
In today's newsletter:
Digital solutions like 

ChangePlan

 are already making change management practice more effective & data-driven. But 

how will AI change the game

?
How to 

boost program success via a single stakeholder list

Download 

your

 'Light Hearted Guide to Change Stakeholders' 

poster

, a training tool used in over 20,000 organizations
An invitation to Lead Change 2022
The Application and Impact of Data Science & AI on Change Management
This future-focused article gives insights into
how data science will contribute to change management. We're already working on some of the techniques the author describes including utilizing change history & simulations to build predictive models.
How a single stakeholder list boosts program success
A scary truth: Most change teams do not have the ability to track the aggregated impacts of multiple projects & programs on stakeholders. That means there's greater likelihood of confusion, communications overload, change fatigue & resistance.
Learn how ChangePlan's single stakeholder list can be used across projects, portfolios & programs to boost program success in this quick micro-learn:
A Light-hearted guide to Change Stakeholders
This fun poster identifies 35 people and groups commonly found during changes within organizations, describing how they are likely to react to changes and some of their other unique characteristics.
Join us at Lead Change 2022
Lead Change is always a fantastic virtual conference. This year I'll be presenting with Sonja Botha, Change Management Lead, New Zealand from Downer Group on 'How Digitizing OCM Helped our Leaders Make More Timely Decisions'.
By cleverly centralizing data, ChangePlan frees your people to be more people focused while remaining data-driven
Instant insights across your projects & portfolios at a click
Helps demonstrate change saturation to leaders
It's easy to get started with and import inflight projects
Allows your team to continue to work your own way without requiring adherence to a proprietary methodology
If you missed our last newsletter, we announced major new features and reporting capabilities that you can read about here.
As always, we'd love to hear from you. Please reach out if you have any questions or comments about our work.
Kind regards,
Gavin Wedell
Founder, ChangePlan
gavin.wedell@changeplan.co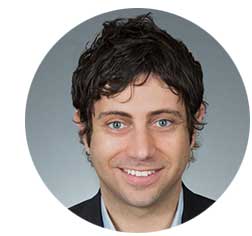 We'll be delighted to discuss your change needs and offer you a demonstration of ChangePlan.